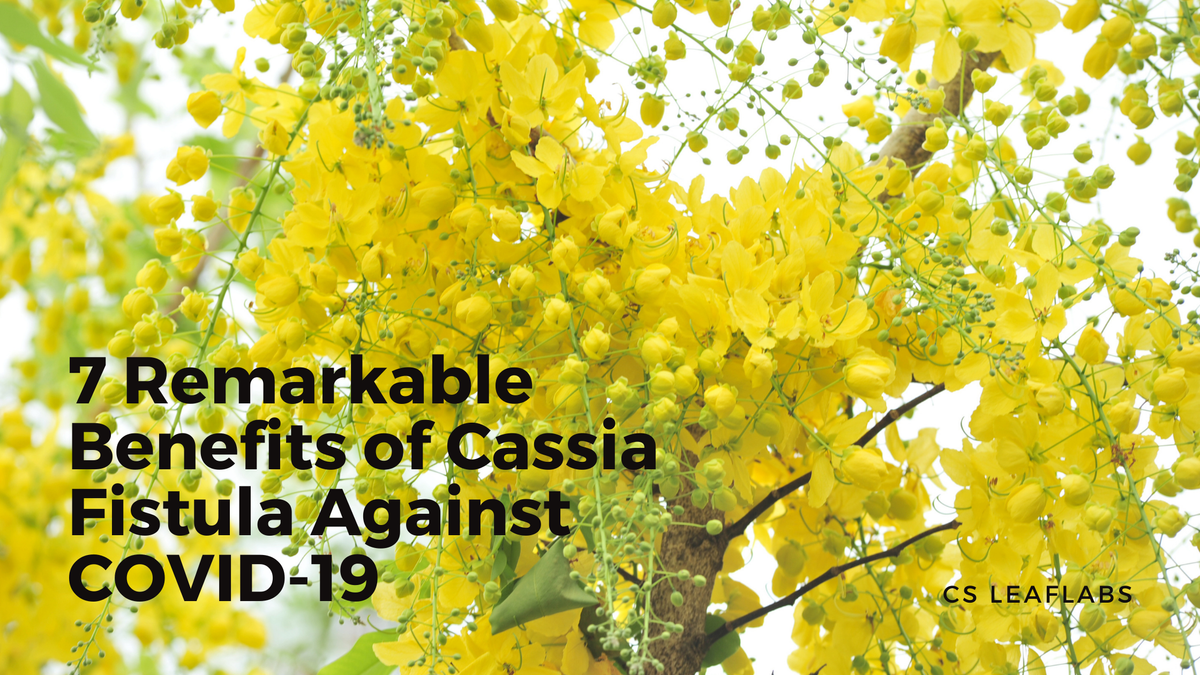 Cassia Fistula, also known as Golden Shower Tree, is a large and majestic tree found in the wild and cultivated in gardens across India. This plant has been used in traditional Ayurvedic medicine and Chinese Traditional Medicine for centuries to treat various health conditions ranging from liver conditions to diabetes and infections.
Today we'll be discussing how Cassia fistula benefits your body and why it should be incorporated into your daily routine. We'll discuss 7 remarkable properties of this plant that will improve your overall wellbeing!
What is Cassia Fistula?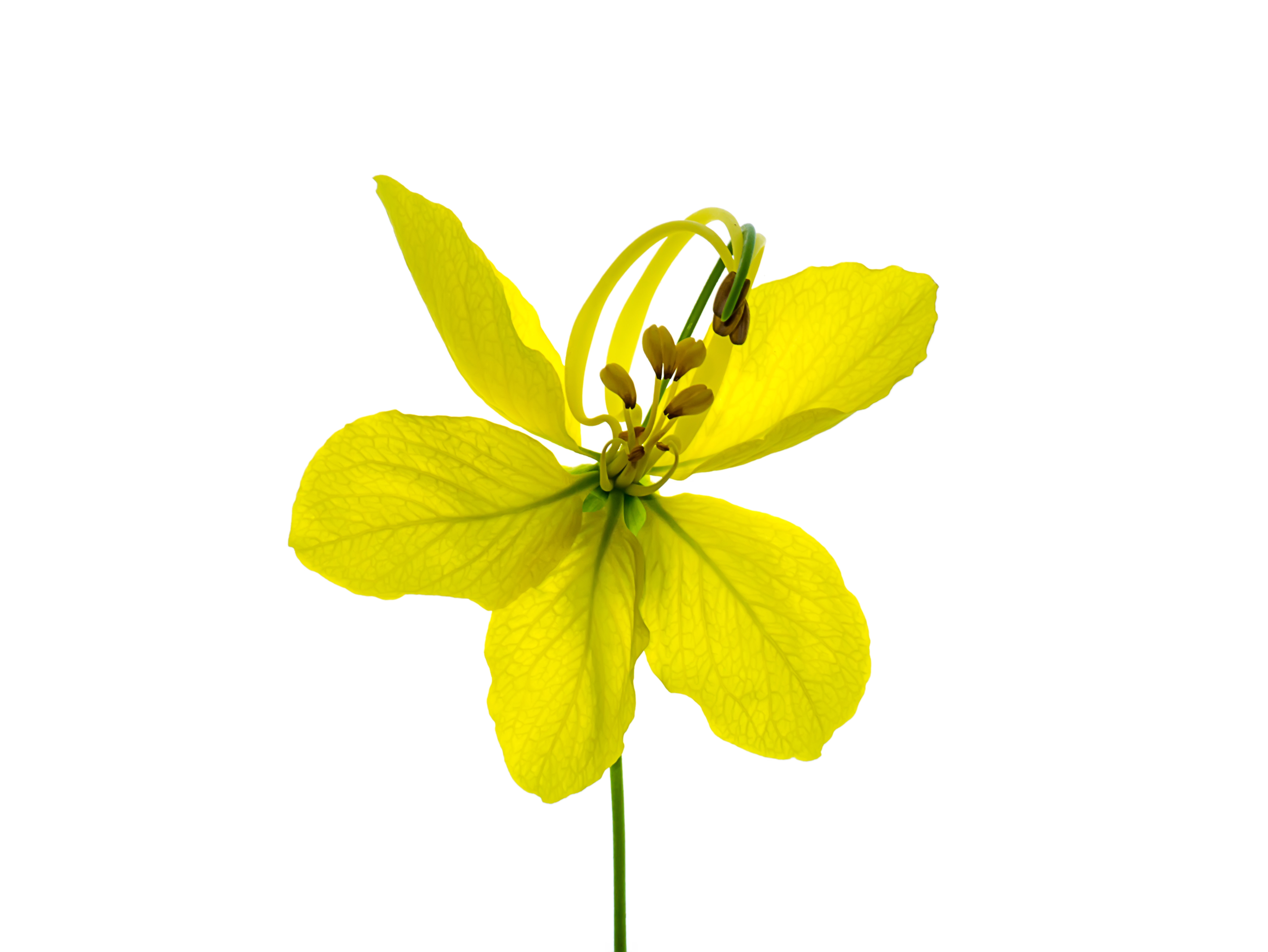 The botanical name is Cassia fistula, and it belongs to the kingdom Plantae and the family Fabaceae. It is also known as golden shower and Indian laburnum. Cassia fistula is a medium-sized tree up to 24 m in height as well as 1.8 m in girth.
Cassia fistula shows a pivotal role in diseases prevention due their valuable ingredients. The phytochemical compound of Cassia fistula areas listed below:
Procyanidin B2: In recent studies shows that Procyanidin B2 in Cassia Fistula has the ability as an inhibitor of COVID19 protease. It also protects against oxidative injury in the human body to prevent oxidative stress

Tannins: The advantageous health benefits of tannin come from its anti-carcinogenic and anti-mutagenic properties, basically because of its anti-oxidizing nature. Tannins additionally get rid of dangerous microbes from the body and combat dangerous bacteria, viruses, and fungi.

Flavonoids: Flavonoids have also been recognized for their Antioxidant, Anti-inflammatory, Antimicrobial, and Anti-carcinogenic.

Glycosides: Glycosides are naturally occurring substances and have outstanding therapeutic potential and clinical utility. Several studies have shown that glycosides have anti-cancer properties.
Why are people using Cassia Fistula?
Research findings over the last two decades have confirmed the therapeutic consequence of C. fistula in health management via modulation of biological activities due to the rich source of antioxidants.
Cassia fistula shows a pivotal role in diseases prevention due to their valuable ingredients. Some of the constituents show their role as antimicrobial and antioxidant, and other types have therapeutic implications in cancer prevention via modulation of genetic pathways.
The 7 remarkable benefits of Cassia Fistula
Scientific evidence shows that C. fistula exhibits significant antiviral activity against human viral infections in addition to other medicinal activities.
The fruit pulp of C. fistula is a ready market available product that can significantly aid in recovering the COVID19 infected patients from complications.
1.Antiviral
A research institute in Tokyo, Japan, has shown that C. fistula bark has strong antiviral action against human viruses such as cytomegalovirus, poliovirus, and measles virus.It has been shown to inhibit viral particle replication. The bark of this plant was patented in the United States by the same researchers for its broad-spectrum antiviral activity against human viruses.
A review of C. fistula's biological activity found that the ethanolic extract of the pod and stem bark was active against Ranikhet disease virus and vaccinia virus and that the ethanol extract of fruit was active against foot and mouth disease virus.
Based on studies in 2010, in India, the antiviral properties of Cassia Fistula are able to fight infectious bovine rhinotracheitis(IBR) virus that infects cattle. IBR virus that infects cattle shares a reasonable similarity with symptoms of
COVID19, since they both infect the respiratory tract of the host. These pieces of evidence strongly suggest that the tree Cassia Fistula has significant antiviral application and has the capability to prevent the multiplication of the virus within the host.
2. Antimicrobial
An antimicrobial agent has the ability to destroy all types of germs such as viruses, bacteria, fungus, and parasites; hence, it is regarded as a highly significant antibiotic source to treat any form of microbial infection, according to "Siddha" medicine.
High amounts of the phenolic group in the aerial parts of Cassia fistual implied that these components may be the active compounds, which may be responsible for the antibacterial activity.
3. Aid in Respiratory Problem
Aids in the treatment of respiratory problems such as asthma and pulmonary illness, as well as respiratory tract microbial infections. This property considerably enhances the benefit of COVID-19 treatment, as COVID-19's complexity encompasses respiratory illnesses such as severe acute respiratory syndrome.
4. Antipyretic
Cassia fistula has an antipyretic ingredient, which is a solution to prevent or treat fever. As a result, it is obvious that Cassia Fistula not only controls COVID19 multiplications but also aids in the treatment of all symptoms of the patients as well as the prevention of respiratory tract consequences.
5.Antioxidants
Oxidative stress is among the key factors increasing COVID-19 severity especially in the presence of chronic diseases associated with the antioxidant system fragility. Thus in order to fight this virus, it is important to take the natural source of antioxidant to reduce the oxidative stress in your body.
Based on peer reviewed journal, Cassia fistula is reported to possesses antioxidant activity.
6. Anti-inflammatory
Since SARS-CoV-2 is a beta coronavirus that causes severe inflammatory pneumonia, excessive inflammation is considered a risk factor for the disease, and the FDA advises patients on the use of nonsteroidal anti-inflammatory medicines (NSAIDs) to treat COVID-19. According to studies, one of the pharmacological effects of Cassia fistula was anti-inflammatory, making it an excellent source of natural anti-inflammatory treatment for COVID-19 patients.
7. Anti-diabetic
Diabetes is one of the most common non-communicable diseases linked to worsening clinical status in COVID-19 patients. Both diseases are characterized by inflammation and the release of inflammatory markers.
Traditionally Cassia fistula is used to treat diabetes and scientifically the several peer-reviewed journals had mentioned anti-diabetic is one of the pharmacological activities of Cassia fistula.
Conclusion:
Cassia fistula is one of the most effective herbs against Covid-19, which is a deadly virus that can destroy your body from within. With its wide range of benefits, it's no surprise that this herb has been used for decades by herbalists all over the world to treat chronic illnesses and conditions.
The seven remarkable benefits of Cassia Fistula against Covid-19 are discussed in this article. If you want to take advantage of these benefits, visit the product page to get information on how you can use Cassia Fistula to fight COVID-19.
---
Reference:
Rahmani AH. Cassia fistula Linn: Potential candidate in the health management. Pharmacognosy Res. 2015;7(3):217-224. doi:10.4103/0974-8490.157956

Lokesh Ravi, Camil Rex M., Anirudh Sreenivas B. K.,Procyanidin B2 of Cassia fistula a Potent Inhibitor of COVID19 Protease: A Molecular Dynamic Simulation Analysis Asian Journal of Pharmaceutics • Apr-Jun 2020 • 14 (2)

Ruth W. Mwangi, John M. Macharia, Isabel N. Wagara, Raposa L. Bence,The medicinal properties of Cassia fistula L: A review,Biomedicine & Pharmacotherapy,Volume144,2021,,https://doi.org/10.1016/j.biopha.2021.11224
Haroon Khan,Mina Saeedi,Seyed Mohammad Nabavi, Mohammad S Mubarak,Anupam Bishayee, Glycosides from Medicinal Plants as Potential Anticancer Agents: Emerging Trends Towards Future Drugs, April 2018Current Medicinal Chemistry 25(13) DOI:10.2174/0929867325666180403145137
Hozumi T, Matsumoto T, Ooyama H, Namba T,Shiraki K, Hattori M, et al. Antiviral Agent Containing Crude Drug. Munich: United States Patent; 1995.

Kushawaha M, Agrawal RC. Biological activity of medicinal plant Cassia fistula-a review. J Sci Res Pharm 2012;1:7-11.

Sharma A, Laxmi V, Goel A, Sharma V, Bhatia AK.Anti-viral activity of Cassia fistula against IBR virus.Journal of Immunology and Immunopathology.2010;12(2):114-9.